SoundLab Audio Editor: Your Free Audio Edit Solution
SoundLab Audio Editor stands as a robust and user-centric edit  audio application crafted to cater to the varied demands of musicians, creators, and audio aficionados. Enriched with a multitude of functions, it presents a flexible foundation for the modification, improvement, and origination of audio content. In the contemporary digital era, audio assumes a central role across diverse domains, spanning from music production and podcasting to content development. In such a landscape, possessing a steadfast audio editing solution like SoundLab proves indispensable for attaining professional-level outcomes and unlocking creative potential within audio undertakings.
I. SoundLab Audio Editor's Feature Set
SoundLab Audio Editor offers a comprehensive array of features meticulously designed to empower users in their audio editing and creative journeys:
A. Intuitive User Interface
The interface is thoughtfully designed, granting swift access to essential editing tools and functions, ensuring a seamless and efficient editing experience.
B. Robust Editing Tools
Precision Editing: Seamlessly cut, trim, apply fades, and craft flawless loops.
Sonic Freedom: Adjust the tempo and pitch of audio without compromising sound quality, expanding creative horizons.
C. Extensive Library of Sound Effects
Genre-Centric Organization: Explore a meticulously categorized sound effects library tailored to diverse musical genres and creative projects.
Personalization: Customize your audio toolkit by uploading and managing your unique sound effects, creating a bespoke audio palette.
D. Multi-track Layering
Professional-Grade Audio Editing: Harness the prowess of a professional-grade audio editor supporting up to 16 tracks.
Effortless Composition: Access over 20 built-in audio effects, lossless output formats, and an intuitive waveform interface with seamless zooming.
E. Real-time Effects Processing
Audio Enhancement: Elevate audio quality with real-time effects, encompassing reverb, equalization, compression, and a rich assortment of sonic enhancements.
Immediate Feedback: Audition and assess the impact of effect adjustments in real-time, ensuring meticulous audio control.
F. AI-Powered Vocal Separation
Advanced Vocal Isolation: Harness cutting-edge artificial intelligence to effortlessly separate vocals from instrumental tracks, revolutionizing the potential for song editing, remixes, and audio projects.
Together, these robust features position SoundLab Audio Editor as an adaptable and user-centric tool, catering to the demands of musicians, podcasters, content creators, and audio enthusiasts in pursuit of a potent and user-friendly audio editing solution.
II. Benefits for Musicians and Creators
SoundLab Audio Editor extends an array of advantages, tailor-made for musicians, creators, and audio enthusiasts, ensuring a seamless audio editing experience: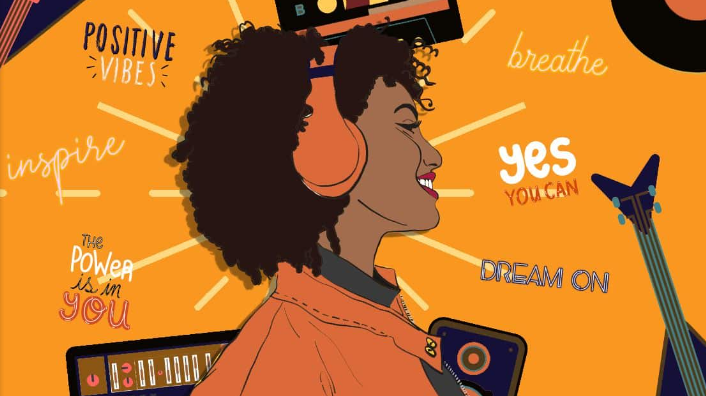 A. Affordability
No Hidden Charges: SoundLab is entirely free, devoid of concealed expenses. It offers a potent audio editing tool without any financial burden.
Option for Premium Features: For users seeking advanced capabilities, SoundLab provides the flexibility to upgrade and access premium features, allowing customization to meet specific needs.
B. Flexibility
Compatibility with Various OS Platforms: SoundLab caters to a broad spectrum of users by ensuring compatibility across diverse operating systems, including IOS and Android.
Mobile Version for On-the-Go Editing: Unleash creativity wherever inspiration strikes with the availability of a mobile version, enabling you to edit audio content seamlessly while on the move.
C. Collaboration Features
Sharing Projects with Team Members: Foster collaborative creativity by effortlessly sharing audio projects with team members. Real-time collaboration ensures collective input and efficient workflow.
Cloud Storage for Access and Backup: SoundLab provides the convenience of storing your projects in the cloud, ensuring accessibility from any location while safeguarding your work with dependable backup options.
D. Continuous Updates and Community Support
Regular Feature Additions Based on User Feedback: SoundLab remains dedicated to enhancement and innovation, consistently incorporating new features based on user feedback, ensuring the software stays aligned with evolving industry trends.
Active Online Community for Help and Tutorials: Join a vibrant online community of SoundLab users where you can seek assistance, share valuable tutorials, and engage with fellow creators. This supportive network offers guidance and inspiration for optimizing your audio editing experience.
Incorporating affordability, flexibility, collaborative potential, and a commitment to user-driven improvement, SoundLab Audio Editor emerges as an invaluable asset for musicians, creators, and audio enthusiasts alike. Whether you're a novice or an experienced professional, SoundLab provides the tools and support needed to enhance your audio projects, making it an indispensable resource in the world of audio editing.
III. Comparing with Other Audio Editors
When pitted against other audio editing software in the market, SoundLab Audio Editor distinguishes itself with a unique set of features and advantages:
Top Competitors
1) Adobe Audition:
Industry-Standard: Adobe Audition is an industry-standard audio editing software used by professionals for its robust post-production capabilities.
Subscription-Based: Adobe Audition follows a subscription-based pricing model, making it a more costly option for users.
2) Audacity:
Open-Source: Audacity is an open-source and free audio editor, making it accessible to a wide range of users.
Basic Functionality: While Audacity is a valuable tool for beginners, it lacks advanced features found in premium software.
3) Pro Tools:
Professional-Grade: Pro Tools is renowned in music production and post-production for its professional-grade editing and mixing capabilities.
High Cost: It comes at a high price point and has a steeper learning curve, primarily tailored for industry professionals.
Unique Selling Points of SoundLab
1) Affordability:
SoundLab is entirely free, eliminating hidden charges, and offers the flexibility of premium features for users who desire more advanced capabilities without the high cost.
2) Cross-Platform Compatibility:
SoundLab ensures compatibility across various operating systems, including ios and Android. Additionally, it provides a mobile version for convenient on-the-go editing.
3) Collaboration Features:
SoundLab facilitates collaboration by enabling users to share projects with team members in real-time. It further enhances convenience with cloud storage for easy access and backup.
4) Regular Updates Based on User Feedback:
SoundLab remains committed to continuous improvement, incorporating new features based on user input and industry trends, ensuring users always have access to the latest enhancements.
5) Active Online Community:
SoundLab boasts an engaged online community where users can find help, share tutorials, and interact with fellow creators. This provides invaluable support and inspiration for maximizing the potential of the software.
6)AI-Powered Vocal Separation:
SoundLab leverages advanced artificial intelligence technology to separate vocals from instrumental tracks, offering a unique feature not widely available in competing software.
CONCLUSION
SoundLab Audio Editor emerges as the paramount free audio editing solution. Its versatility, cost-effectiveness, and dedication to user contentment empower musicians, creators, and audio aficionados to amplify their creativity and attain professional-level outcomes. SoundLab's intuitive interface, cross-platform adaptability, collaborative capabilities, and AI-driven functionalities distinguish it within the realm of audio editing software. Whether you're in the process of music composition, podcast production, or content development, SoundLab Audio Editor serves as your steadfast ally for all your audio editing requisites.