SoundLab: Your Audio Creation Maker
SoundLab, is a top-tier, free audio maker perfect for enthusiasts and professionals alike. In our multimedia-centric era, leveraging a robust digital audio platform like SoundLab isn't just advantageous—it's essential. This tool bridges the gap, ensuring vibrant audio production in today's digital narrative.
I. Key Features of SoundLab Audio Editor
SoundLab Audio Editor boasts a rich array of features that establish it as a robust and user-friendly audio editing tool:
A. User-Friendly Interface
SoundLab sports an intuitive user interface featuring drag-and-drop functionality, streamlining the import and arrangement of audio clips. The workspace is fully customizable, enabling users to arrange tools and panels as per their preferences.
B. Extensive Sound Library
SoundLab offers an expansive sound library housing thousands of pre-recorded samples. These samples are thoughtfully categorized by genre, mood, and instrument, simplifying the search for the ideal sound for your project.
C. Advanced Editing Tools
Equipped with a comprehensive set of advanced editing tools, SoundLab empowers users with multitrack sequencing, time-stretching, pitch-shifting, and more. This arsenal of tools facilitates precise manipulation of audio clips, ensuring your projects achieve the desired sound. Additionally, an array of built-in effects, including reverb, EQ, compression, and others, facilitates professional-grade audio processing.
D. AI-Powered Vocal Separation
Leveraging cutting-edge machine learning technology, SoundLab excels at isolating human vocals from accompanying audio, making it a valuable asset for tasks such as vocal removal and noise reduction in voice recordings.
E. Multitrack Editing Proficiency
SoundLab shines as a professional-grade audio editor with support for up to 16 tracks. It offers a rich selection of over 20 built-in audio effects, lossless output formats, and a user-friendly waveform interface with seamless zoom functionality, enhancing your editing experience.
II. Target Audience
SoundLab Audio Editor caters to a diverse range of users, making it a versatile choice for various audio-related needs:
A. Novice Audio Creators Seeking User-Friendly Tools
SoundLab is an ideal choice for beginners in the audio editing world. Its intuitive interface and drag-and-drop functionality make it accessible to those just starting their journey in audio creation, allowing them to explore and experiment with ease.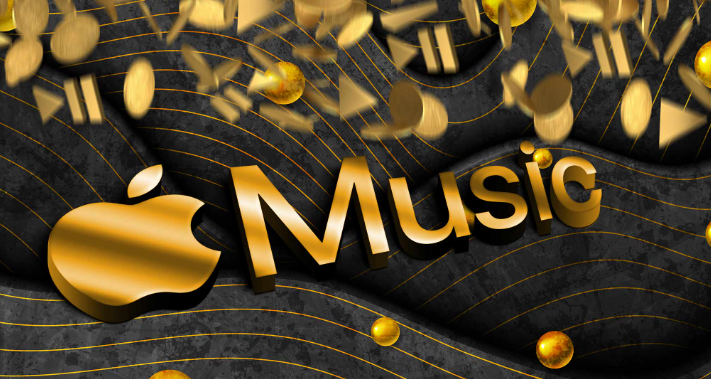 B. Professional Producers Looking for Versatile Editing Features
SoundLab offers advanced editing tools, multitrack sequencing, and a wide array of built-in effects, making it an attractive option for experienced professionals in the music and audio production industry. It provides the versatility needed to handle complex projects with precision.
C. Content Creators' Background Music and Sound Effects
For content creators such as YouTubers, filmmakers, and video editors, SoundLab's extensive sound library with categorized samples is a valuable resource. It simplifies the process of finding background music and sound effects to enhance their content.
D. Post-Production Tools for Podcasters and Video Creators
Podcasters and video creators can benefit from SoundLab's post-production capabilities. It enables them to edit and enhance audio recordings, ensuring high-quality output for their podcasts, vlogs, and other multimedia projects.
III. Benefits of Using SoundLab
SoundLab presents a plethora of advantages that elevate the audio creation and editing experience:
A. Expedites Audio Creation
SoundLab streamlines the audio creation process with its user-friendly interface and advanced editing tools. Features such as drag-and-drop functionality, multitrack sequencing, and an extensive sound library empower users to work efficiently, conserving valuable time and effort.
B. Minimizes the Need for Costly Hardware and Studios
By furnishing professional-grade editing tools and effects within a software framework, SoundLab diminishes the reliance on expensive audio hardware and studio setups. This economically viable solution democratizes high-quality audio editing, making it accessible to a broader audience.
C. Facilitates Geographically Diverse Collaboration
SoundLab simplifies collaboration among audio creators, producers, and artists, irrespective of their geographical locations. Users can concurrently collaborate on projects, share files, and engage in real-time cooperation, nurturing creativity and teamwork.
D. Offers an All-Inclusive Solution for Audio Requirements
SoundLab serves as a comprehensive audio solution, encompassing various facets of audio production. From audio creation and editing to accessing a diverse sound library and applying effects, it furnishes a unified platform for all audio-related tasks. This harmonious integration streamlines the workflow, ensuring a smooth transition from creation to distribution.
IV. Tutorials and Learning Resources
SoundLab offers a wealth of learning resources and support options to help users harness its full potential:
A. Your Built-in Tutorial Guide
SoundLab includes an intuitive built-in tutorial guide designed to assist first-time users. This step-by-step tutorial provides hands-on guidance, ensuring a smooth onboarding experience.
B. Online Forum for Support and Collaboration
Users can engage with the SoundLab community through an online forum. This platform allows them to seek advice, share experiences, and collaborate with fellow users, fostering a sense of community and providing valuable peer-to-peer support.
C. Webinar Sessions with Professional Audio Producers
SoundLab hosts informative webinar sessions featuring professional audio producers. These webinars offer insights, tips, and best practices for utilizing the software effectively. Users can gain valuable knowledge from industry experts.
D. Extensive FAQ and Troubleshooting Guide
SoundLab maintains a comprehensive FAQ section and troubleshooting guide, addressing common queries and issues users may encounter. This resource serves as a quick reference for resolving problems and finding solutions to common challenges.
V. Customer Reviews and Success Stories
A. Testimonials from Music Producers and Podcasters
Renowned music producers and podcasters praise SoundLab for its powerful features and user-friendly interface, highlighting its role in elevating their creative projects.
B. SoundLab Success Stories
SoundLab's success stories include case studies that demonstrate how users have created impressive audio projects, from music albums to award-winning podcasts, entirely using the software.
C. User Feedback and Feature Improvements
User feedback drives continuous improvement. SoundLab values user suggestions and has incorporated them into updates, enhancing the software's functionality based on real user experiences and needs.
CONCLUSION
SoundLab is a free versatile and user-friendly audio creation maker. Whether you're new to audio or a seasoned professional in search of advanced editing tools, SoundLab has you covered. Its extensive sound library, groundbreaking features such as AI-powered vocal separation, and dedication to user feedback make it the ultimate solution for all your audio requirements. Count on SoundLab as your reliable partner for crafting, editing, and refining your audio creations.